We will present QUESTions, the system developed in-house for monitoring of product development and related risks and visualization of analytical information for stakeholders. During the presentation we will show how the integrated system works in the environment, where all project teams use different processes and tools and how we managed to overcome rejection caused by emergence of "just another inspector".
Irina Vinogradova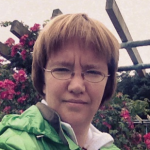 Head of Business Intelligence, Kaspersky Lab
Irina manages Business Intelligence Group within Business Quality Control Unit in Kaspersky Lab. Before that, she was responsible for project management and cross-functional processes in R&D.
In background:
PhD in multicriterion optimisation
Programming, team leadership, project and process management
Luxoft, Accenture and other grand companies
Vladimir Li
Principal Business Intelligence Manager, Kaspersky Lab
Vladimir manages projects aimed to development and improvements of processes and tools within Business Quality Control Unit in Kaspersky Lab, ensures analytical support of monitoring and reporting.
In background:
Management Consulting
Project Management processes
Operational improvements of SDLC
Consultant in Accenture, KPMG
СRM, Sales Force Automation, Shared Services Centers
IT Solutions implementation