Many organisations use JIRA as an task-tracker, but it's a very strickted usage of the Atlassian ecosystem. In the presentation we'll show our solutions based on Atlassian products to demonstrate all their power.
Alexander Gornyy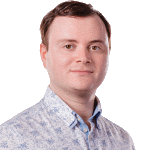 CIO, Mail.Ru Group
Alexander Gornyi was born on March 21, 1980. He graduated Computer Science faculty at Moscow State University in 2000.
Than he worked on different positions in Mail.Ru, Rambler and RBC. In 2010 he returned to Mail.Ru Group as Head of ICQ. In 2011 he was promoted to be CIO Mail.Ru Group.