How large companies can be as fast and agile as the successful startups? And what is MVP and Dual-track Agile, anyway? We are to discuss a real case of implementation of some methods of Lean Startup and Customer Development in Kaspersky Lab.
Ilia Kuznetsov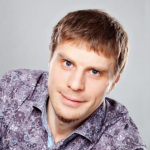 Deputy CTO, Strategy Development, Kaspersky Lab
To his current position of Deputy CTO, Strategy Development of Kaspersky Lab Ilia Kuznetsov came with a wide professional experience of leading various projects in software development companies with headcount from 20 to 3000 people. He was a co-founder of Syntext, Inc, a startup that had a number of Fortune-500 customers. In Kaspersky Lab he was creating new units, implementing innovative and Lean/Agile processes in product management and development, and also lead large scale change management projects.