This discussion about the advantages and disadvantages of using UI automated tests along with Behaviour Driven Development (BDD) approach, the guidelines for test scripts design and some practical advice.
The presentation based on experience of using BDD-tool Specflow for. NET in real projects to implement automated UI testing for Web-based applications within the Scrum.
Report will be helpful for teams which are going to introduce built-in automated testing for web-projects.
Anton Orlov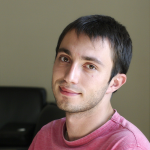 Senior QA Engineer, Arcadia
Senior QA Engineer at Arcadia. Graduated from St. Petersburg State Polytechnical University. Have 5+ years of experience in software testing. ISTQB Certified.