The author will present his experience in preparing one of the first Russian MOOC( massive online open course), announced on SECR-2013. This MOOC based on MIT's Calculus course has been carried out by the National University INTUIT. The results of this course and pilot MOOCs from Russian Universities on Coursera.org will be analyzed to foresight MOOC format in the Russia and worldwide.
Dmitri Kirianov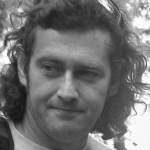 Director, Polybook Multimedia JSC
Dr Dmitri Kiianov is researcher, "speaking" technical writer (30+ books and 100+ e-courses) and Mathcad professional: 5+ books about Mathcad (2 in US), beta tester of last 5-7 versions of Mathcad (Mathsoft, PTC). In PTS he sell and support PTC Mathcad Prime and Windchill Quality Solutions (Relex). His MOOC (Massive open online courses) with Mathcad labs on www.tsuefa.ru.