How, seemingly in violation of Brooks's law, can you meet the ever-growing needs of the business, doubling the development team year-on-year? I will talk about growing pains and prescriptions for treatment, proven in "clinical practice".
Artem Lomakin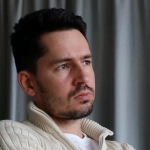 Technical Director, B2B-Center
Artem Lomakin for the last 9 years has been the Technical Director of a leading company in Russian SaaS-solutions for e-commerce, where he is one of the founders. He has worked his entire career in software development. During the last 3 years the development team in B2B-Center has doubled yearly. Now more than 80 technical specialists work in the company, with two thirds in Moscow and the rest in other cities.