Our presentation addresses the problematics of Creation testing process organization and management in high risks environment as follows:
dynamically creating/updating architecture
continuosly updating and correcting requirements
often build creation for customer
automation testing is complicated and expansive
Test automation, load/performance testing and regression testing in dynamically improving unpredictable projects. Presenting specific practices and actions examples from real projects.
Leonid Migunov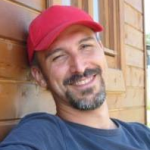 QA team lead, Auriga
Work in QA since 2001
Work as QA team lead since 2009
For now my role is organizationof testing process and management.