Redesigning the user interface of a popular application is extremely unrewarding: there are much more limitations compared to developing from scratch, the price of error is high while the effects of well-designed solutions may take a long time to be seen. However the development team of virtually any mature product faces such a necessity sooner or later.
This presentation covers a case of UI redesign of a complex trading platform: how design and development teams work was organized, how the possible negative effects and risks were mitigated, what mistakes were made and what curious side-effects we observed during the course of the project.
Alexey Gaponov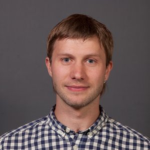 UI Design Team lead, Devexperts
Alexey manages the user interface design team in a company focused on trading software, worked as a guest lecturer on human-computer interaction (HCI) for computer science students in St.Petersburg State University and is an active member of the UX St.Petersburg community.