We will present a research on international mobility of Russian computer scientists. The longitudinal patterns of internationalization of their publication activity are analyzed by means of sequence analysis method. We deduce a typology of Russian computer scientist's migration patterns and present main features of each type. Our research will interest those who question the migration of highly qualified specialists and those who seek for new combination of methods for data analysis.
Andrey Indukaev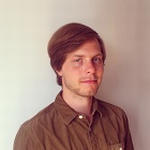 PhD Student, IDHES, ENS Cachan, France
Andrey Indukaev is a PhD student at ENS Cachan (IDHES laboratory) doing sociological research on scientific entrepreneurship in Russia. Formed in Physics Department of Moscow State University we switched to social science, but keeps his interest in hard science and computer science both as a research object and a source of methodological inspiration.
Vincent Lepinay
Professor, Center for Science and Technology Studies, EUSP St. Petersburg, Russian Federation and SciencesPo, Paris, France
Andrei Mogoutov
CorTexT team member, IFRIS, Paris, France