Usually, when somebody say "we need to design really good testing process" they mean just "we need to fire some testers. Let them click, and if they can automate anything it would be even better". You can guess results of such a 'process': testing cost is high, but many bugs are still found by customers.
In my report I want to tell about those engineering and process decisions that any team need to make for testing process introduction. Also we'll see how to implement the process, dependingly on your project maturity level.
The speach will be interestimg for test managers, project managers and development leads.
Natalya Rukol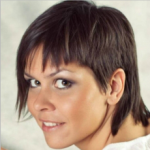 Test Manager, Quality Lab
Natalya is an expert in quality management area. She participated in such projects as Acronis True Image, Kaspersky Internet Security, Paragon Partition Manager, LynxOS. She managed testing teams from 1 to 40 testers and projects from 1 to 480 person/months. For the last 5 years she works as a quality adviser and test manager in Quality Lab. More detailed bio is available here: http://nrukol.moikrug.ru/