This talk covers analysis of distributed web server error logs from the SAP.com website with Splunk, enterprise tool for dynamic log analysis, visualization and reports. Points included in the talk:
SAP.com use case and workflow
search queries executed in the distributed environment (several production SAP.com servers)
event timeline
statistics and visualization of the processed data
real-time dashboards
alerts and scheduled reports
Search Processing Language (SPL)
Splunk architecture
Alexander Markov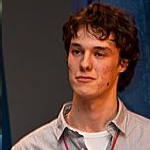 Senior Web Developer, WCMS Competency Center, SAP
MSc, graduate from the Institute of Computing and Control (based on the Faculty of Computer Science) of Saint-Petersburg State Polytechnical University (National Research University SPbSPU).
Worked as usability specialist in the usability testing laboratory, Saint-Petersburg National Research University of Information Technologies, Mechanics and Optics (University ITMO).
Co-author of "Usability testing of IDEs" for SECR 2012.
Speaker on "Usability Testing" at ProfsoUX, the first conference on usability and user experience design in Saint-Petersburg.
Inspired by Alan Cooper's "About Face 3″ began working in the sphere of UX and HCI, learned the main stages of the UX process in practice. Designs, tests and improves interfaces. Interested in web technologies and web development tools, Java, user experience design, prototyping, usability and interface optimization.
Professional goal – to be effective.