The paper presents the classification method for multimedia applications, based on statistic parameters of I/O requests to storage system using methods of data mining. The aim of this classification is to provide the necessary priorities and guaranteed bandwidth to multimedia applications in real time.
Svetlana Lazareva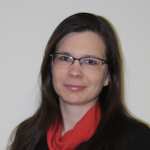 Senior Research Scientist, RAIDIX LLC
Svetlana graduated Mathematical-Mechanical faculty of Saint-Petersburg State University. Before RAIDIX she worked at research labs of Samsung Electronics and EMC. Currently Svetlana also is Assistant Proffessor of Information System Security at SPbSUAI. She authored more than ten scientific publications.