The paper offers the Java framework for creating accessible applications for blind and visually impaired people as a part of proposed general conception based on maximum use of objects filled with text data only. It makes new type of applications better recognized by disabled persons giving them higher speed of work and higher level of comfort. The strong and weak points are analyzed. Published prototype of the proposed platform is described as well as the conclusions of the performed experiments. The prototype is implemented on Java SE and wrapped by GNU/Linux environment as a bootable ISO-image.
Michael Pozhidaev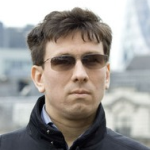 Tomsk State University
Michael graduated Tomsk State University in 2007. Main subject of his research is special needs technology: Michael's works have been published in industry journals, and in 2010 he earned his PhD using own research as a base for thesis.
Besides special needs technology Michael is also interested in intellectual systems and combinatoric optimizations.