The article describes the problems of choosing the most effective approach to database implementation, based on the customer requirements and projects features. The report will state the guidelines for the design of relational and NoSQL databases; demonstrate the UML and IDEF notations usage in practice. Article contain the describe of UML extension for modelling the queries based on class and objects diagrams.
Oleg Dyrdin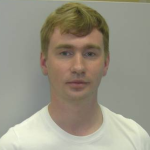 Principal Software Engineer, Auriga
Oleg graduated Nizhny Novgorod State University in 2004, and in 2007 earned his PhD degree at Numerical and Functional Analysis department, specializing in data modelling and DB architecture. Oleg was involved is several large-scale projects for local and foreign companies as a data architect. His main professional interest is corporate systems data management and storage in heterogeneous storages. Currently Oleg is working as a principal software engineer in Auriga.
Elena Makarova
Auriga