It is no secret, that the allmost all of business users, associate automation system in Russia with 1C:Enterprise platform. And while optimizing business – the first system where the process is reflected – is one of the operational accounting systems of company: and it is 1C information base. Whats why i tell you how with retaining the familiar interface and operations "display" business value of BigData tools directly to the user throw the 1C tools.
Alexey Lustin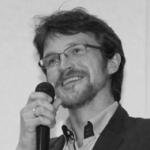 CTO, Silver Bulleters, LLC
Enterprise consultant on building architecture in 1C:Enterprise stack and on IT departments qualification improvement regarding products portfolio building.
Alexey grew from administrator and lead programmer to technical lead and software architect in major retail holdings. He also authored several methodics on 1C specialists' development.