In this paper, we describe an approach to automation of developing and building Linux software able to be installed and run in large variety of Linux distributions. We present the ABF development and build system which implements this approach and can be used to build packages for RPM- and Deb-based distributions of any hardware architecture.
Denis Silakov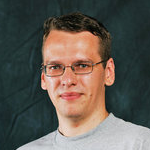 Head of Technological Development Department, ROSA
Ph.D, Head of Technological Development Department, ROSA Company, associated professor at Higher School of Economics.
Now Denis is working on automation of ROSA distribution development – in particular, he is responsible for tasks concerning package creation and repository management.
Member of the Linux Standard Base (LSB) Workgroup of the Linux Foundation consortium developing LSB and FHS (Filesystem Hierarchy Standard) specifications. In 2006–2010, Denis was a lead developer of the LSB Infrastructure Program that was run under a contract between The Linux Foundation and ISPRAS. In 2009–2014, volunteered for mentoring Google Summer of Code projects for the Linux Foundation.