Enterprise architect of a provider of unlimted 4G Internet and Russian federal mobile operator will reveal key principles and concrete solutions within enterprise IT architecture, drawing a connection how they support innovative customer service and self-service experience, implementation of new products and services within harsh time-to-market demand. A wide auditory might be interested in examples of well-known patterns of SOA applied in practice, so as in company-specific technological decisions presented herewith.
Alexander Ulanov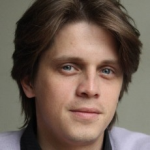 Enterprise Architect, Yota
Before coming to Yota at position of enterprise architect was engaged in software outsourcing: working on position of line of business chief architect at Luxoft, and earlier in Exigen Services / StarSoft, where grew up from Java developer to application and solutions architect.
The main technological experience in designing and building EAA, EAI and SOA gained on architect positions in project teams of 10 to 90 engineers in various domains such as healthcare, airline transportation, investment banking, government services, and energy.
Conducted about ten consulting projects (AS-IS architecture assessment, TO-BE architecture and transition roadmap design); over 30 architecture assessments in various domains and technology cases; over 20 pre-sales.
As an expert of Luxoft Training Centre leads training "key practices of a software architect". And in rest time used to teach at alma-mater Polytechnical University of Saint-Petersburg.