How one of the world's leading IT services companies deployed a holistic software quality assurance initiative for its distributed development and maintenance projects.
Mark Standeaven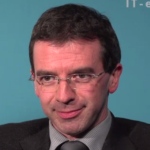 Senior Vice President, Capgemini
Mark Standeaven is a Senior Vice President with Capgemini Group where is in charge of the industrialization programme and gobal knowledge management function. He has over 25 years in the IT services industry where he began as an architect and project manager in the financial services and retail sectors before working at the global level in various management positions and his work today involves significant travel and working in a distributed environment, notably with farshore (India) development teams. He has a passion for quality, agile delivery and the use of knowledge technologies to aid and facilitate multi-cultural teams.